Photo Pages Of Fish Caught On Our Trips
Click On A Photo For A Larger View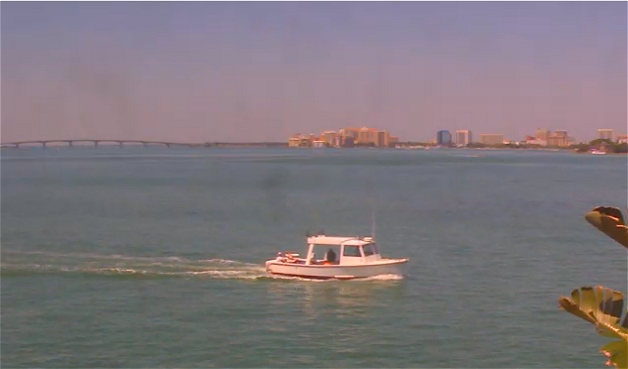 Henry's 1st fish


Dad's 1st fish

Mom's 1st fish


George's 1st porgy

Gradma's 1st grouper

Henry's 1st keeper size grouper, he insisted we put it back into the water & let it live to be caught another day, so we did.



George's 1st gag grouper


Georges 1st keeper grouper & not to be outdone by his brother, he insisted that his fish be put back into the water also, so we released a 2nd keeper size grouper today.


Grampa's fish that got away, can't see it but it is there I promise you.... Huge Barracuda, broke the line. We will get um next time Grampa!


Grampa's 1st gag grouper


Family from England after a 1/2 days
fishing on Miss Siesta Key I
~~~~~~~~~~~~

1st fish

1st gag grouper


1st grouper


1st grouper

nice kingfish


1st sea bass


1st sea bass


kingfish and grouper

kingfish


grouper
~~~~~~~~~~~

5' Blacktip shark. All 4 people on the boat took turns reeling in this
shark. 20 lb test, 1 hour fight, we did boat the shark. Took pictures and
of course let the shark go as the girls on the boat could not stand the
thought of killing the shark.


1st grouper


1st grouper

1st fish



1st gag grouper


2 fish on 1 hook


5' Blacktip shark about 100lbs.

~~~~~~~~~~

1st grouper

1st grouper


1st fish

1st keeper grouper

1st lizard fish


1st puffer fish

1st king fish

1st seabass

Worn out family after a 6 1/2 hour
fishing trip. They are holding 2 of
the 105 fish they caught.
~~~~~~~~~~~

1st gag grouper, future Air Force Airman


1st gag grouper for Dad

Kingfish

Kingfish

Kingfish
~~~~~~~~~
| | | |
| --- | --- | --- |
| 1st grouper | 1st grouper | Big Ramora |
| Big Kingfish | Another Kingfish | And Another Big Kingfish |
~~~~~~~~
| | |
| --- | --- |
| 1st grouper | 1st keeper grouper |
| Kingfish and grouper | Kingfish and grouper |
~~~~~~~~~~~

1st Grouper

1st Kingfish

1st Grouper

1st Seabass

1st Grouper

Kingfish

1st Gag Grouper
~~~~~~~~
| | | |
| --- | --- | --- |
| 1st keeper grouper | Both keeper groupers | 2nd keeper grouper |